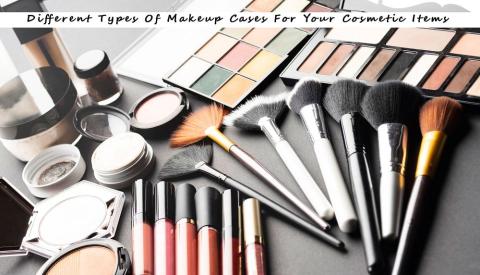 Have you ever been in a situation where you need to carry a few makeup tools but you have had to carry a big makeup case just to carry that vague makeup tool or vice versa situation? It seems like carrying a mobile phone in a laptop bag. It is undoubtedly a bewildering situation that makes us get anxious and regret why we are carrying this big makeup case for a small number of makeup tools.
I have seen many people carrying large rolling cases just to carry a handful of cosmetic tools and beauty products. There are many artists too that carry substantial cosmetic tools that require two makeup cases in a single case making a junk of makeup tools in train cases.
There are a number of reasons to buy makeup cases but there are many reasons to get different types and sizes of makeup cases like cosmetology rolling cases, soft-sided makeup cases, rolling train cases, and much more professional makeup carrying bags.
Besides giving you the choice to carry different designs and styles of makeup cases you can flaunt it also gives you an opportunity to match it with your outfit styles.
We are listing some of the few reasons to get different types of makeup cases for you.
Don't Compromise Your Peace Of Mind
We either travel for relaxation or for work purposes and for both, we need a peaceful mind. If you are carrying a small number of makeup tools with you and for that to you are carrying a large-sized makeup case, then it will surely make you anxious as you need to handle it with other luggage.
Either you should get a small-sized train case having sufficient storage space, that is handy and easy to carry.
And in other conditions, you should get a bigger cosmetology rolling case, if you are having a small-sized case to carry a heap of makeup tools and cosmetic products.
To avoid both conditions that will make you go anxious it is advisable to keep both small and big-sized makeup cases that can be used as per the quantity of the makeup tools and cosmetic items.
Keeps Your Cosmetic Stuff Safe and Secure
Whether you are storing a large quantity in a small makeup case or storing a small quantity in a large case, in both conditions you are risking the safety of your makeup tools and beauty products.
To avoid any kind of damage or leakage or spillover of the cosmetic tools, that may result from strokes during travel or moving luggage from one place to another it is advisable to carry a size train case that is compatible with the quantity of the makeup tools and beauty products.
So, keep different-sized makeup cases, with you to carry your makeup stuff in a safe and secure way.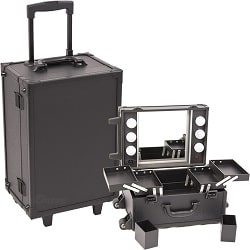 Well Organized and Easy Accessibility
Having different types of cosmetology cases and rolling makeup cases allows you the freedom for selecting an appropriate makeup case for your makeup tools.
Acquiring different types of makeup cases allows you to carry makeup cases as per the size of makeup tools, the number of makeup tools as well as the type of makeup tools.
Different makeup cases have different types of holders, compartments, and trays so it helps you in organizing different types of makeup tools and cosmetic products.
Keeping makeup tools and cosmetic products stored in an organized manner makes them easily accessible and you don't need to waste your time searching and finding the makeup tool or beauty product you need.
There are many such reasons to keep different types of makeup cases, you can comment on another reason if you find one.
To get the best quality cosmetology rolling case, makeup cases, and train cases of different types and designs visit justcaseusa.com and get them delivered to your doorstep.