Introduction
In the fast-paced world of today, maintaining impeccable grooming standards while traveling is no longer a challenge thanks to innovative solutions like the JC Barber Travel Case. This compact yet comprehensive grooming companion has revolutionized the way modern jet-setting gentlemen approach their grooming routines. In this blog post, we'll delve into the features and benefits of the JC Barber Travel Case, highlighting its convenience, functionality, and style.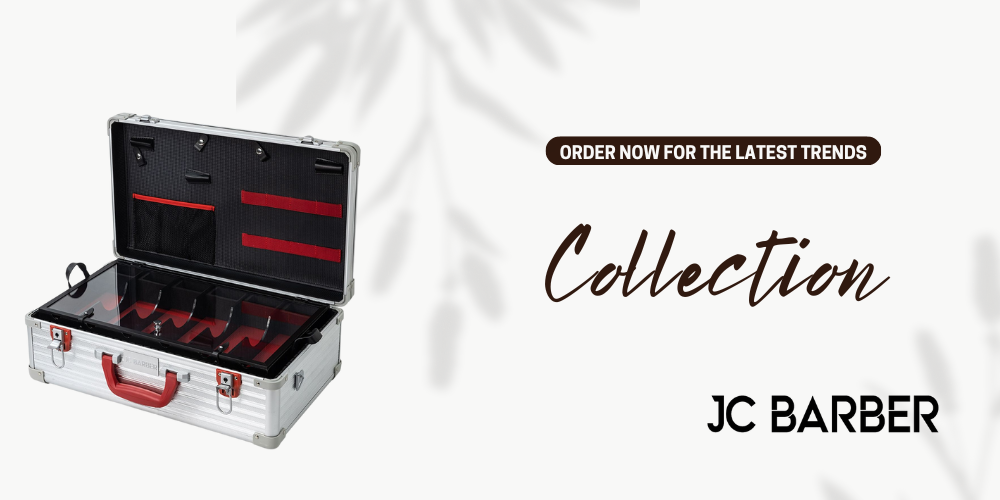 The All-in-One Grooming Solution
The JC Barber Travel Case is more than just a travel accessory; it's a complete grooming arsenal designed to cater to the needs of the modern man. Equipped with a range of grooming essentials, this case ensures that your grooming routine remains uninterrupted, regardless of your travel destination. From trimmers and razors to combs and grooming scissors, the case is thoughtfully curated to cover all aspects of grooming.
Portability Redefined
One of the standout features of the JC Barber Travel Case is its compact size and portability. Unlike bulky grooming kits that take up valuable luggage space, this case is designed to fit snugly into your travel bag without adding unnecessary weight. Its sleek design and sturdy construction make it an ideal travel companion for both short trips and extended vacations.
Quality Craftsmanship
The JC Barber Travel Case is a testament to quality craftsmanship. The case is made from high-grade materials that ensure durability and longevity. The protective casing not only shields the grooming tools from damage during transit but also exudes an air of sophistication. The attention to detail in the case's design showcases the brand's commitment to both functionality and aesthetics.
Customizable Compartments
Recognizing that every individual has unique grooming needs, the JC Barber Travel Case features customizable compartments. This thoughtful design element allows you to arrange the grooming tools according to your preferences. The adjustable dividers ensure that your tools stay organized and easily accessible, eliminating the hassle of rummaging through a cluttered grooming kit.
A Grooming Experience on the Go
The JC Barber Travel Case isn't just about the tools; it's about the grooming experience. The case opens up to reveal a carefully laid-out interior that mimics a professional grooming setup. From the tactile satisfaction of handling the tools to the ergonomic design that ensures comfortable usage, every aspect is designed to provide a luxurious grooming experience even when you're far from home.
Conclusion
In a world where appearances matter more than ever, grooming is a non-negotiable aspect of a modern man's routine. The JC Barber Travel Case acknowledges the needs of the contemporary gentleman by offering a travel solution that combines convenience, functionality, and style. With its comprehensive set of grooming tools, portability, and attention to detail, this case ensures that you can maintain your impeccable grooming standards wherever your adventures take you. Invest in the JC Barber Travel Case and elevate your grooming routine to a new level of sophistication, even on the go.