Though the history of the makeup train case can be stretched back to the early 20th century. The main objective at that time to design such a case was to assist the women to carry the toiletries comfortably in a single case-like box. At that time train was a predominant transport medium to commute from one place to another it was named train case.
Later on, carrying makeup tools and items in a case or waterproof purse became popular and that's how the makeup train case became popular among all spheres of users as a makeup organizer.
A makeup case is also referred to as a makeup bag organizer for its storage functionalities that provide different trays, dividers, holders, and compartments to keep and hold the makeup in an organized manner.
Traveling with makeup tools and cosmetic items is common these days and you will often see smart women carrying makeup cases with them on airports, subways, railway stations while traveling from one place to another.
It is not just a fashion trend to carry a designer makeup train case but more of a necessity to keep your cosmetic items safely and comfortably.
People are flooding the search engines like Google, Bing, and Firefox, asking for a tip to use makeup bag organizer and its selection. Online retail markets like Amazon prime, eBay, Walmart are offering a variety of make cases, waterproof purses understanding its popular demand amongst customers.
A Travel Partner
The awe of making a train case as a travel partner is irreplaceable. There are a variety of makeup cases introduced in the market having different designs and functionalities. The impression of the train case to carry cosmetic items while on travel is unparalleled.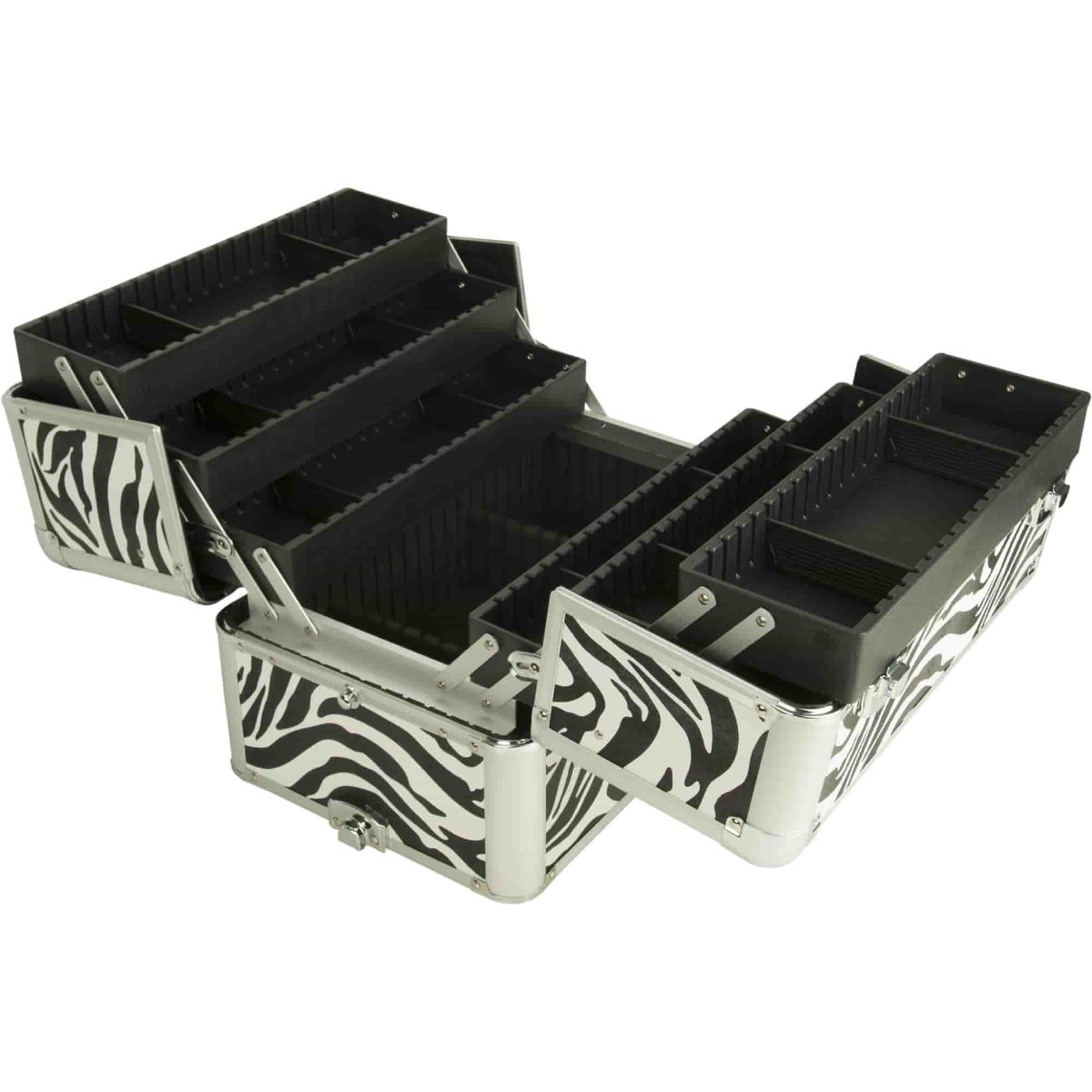 That's the reason it's in the hands and luggage of every professional makeup artist and makeup fanatics. From teens to adults, it is their favorite baby to store their valuable cosmetic belongings.
If the advantages and features are considered for the makeup train case, the below attributes can be listed:
Comfort

Portability

Categorization

Organized Items

Handiness

Safety and Security
Owing to the above properties' makeup case has been so popular amongst the users for its incomparable user-friendliness.
More Than A Travel Partner
We as human beings are limitless, and we always strive to explore our creativity in every aspect of life. The best examples are social media platforms, though it was developed for making social connections and networking, we exploit them as a tool for business, marketing, and political propaganda.
As we discussed the makeup train case as a makeup bag organizer and waterproof purse, now we are discussing another dimension of the makeup case.
Makeup Case Can Be Your Saviour
The makeup train case can be used as an organizer at home. At home, if you are having a kid who just always wants to annoy you with his/her cute innocent mischiefs then a train case is a must for you.
As it comes with locks and security patches you can store your valuable cosmetic items in the train case to safeguard them from the reach of kids. Just imagine one day you come home and find all the cosmetic items spilled all over the house floors. In addition to that nightmare, you found your walls with graffiti using your nail polishes and lipsticks. Whom will you blame your kid or your recklessness?
To avoid such a situation where you put yourself into a helpless condition, having a makeup train case is a smart choice for smart women. The security locks available in the case can help you secure your cosmetic items from getting damaged or misplaced.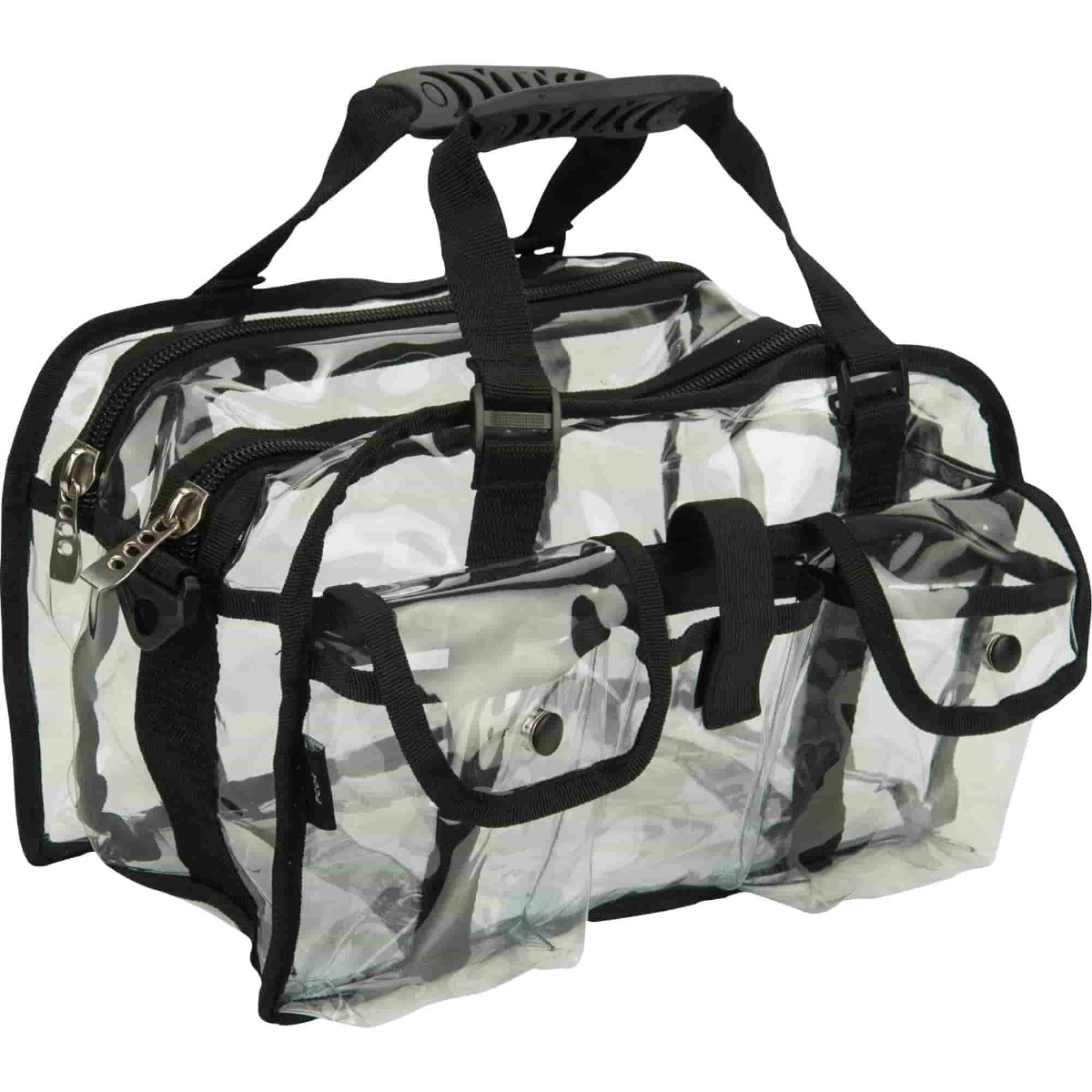 It is Your Makeup Bag Organizer
If you are a frequent traveller, you can't afford to pack your makeup bag remembering each cosmetic item on every trip. It is full of ordeal and time-consuming. And there are chances of forgetting some important tools or items, which can affect your makeup art adversely. To avoid such a situation, you can own a makeup train case because you just need to carry it as it is and you just need to store the required cosmetics once. It can work as a ready-to-go cosmetic package whenever you need it.
Also, a make-up case can be used as a makeup bag organizer at your home. Suppose you have a lot of cosmetic products and tools at your home, but your drawers are full of other household stuff. In such a case you can use a makeup train case to store your makeup kits.
It can further be used to categorize or store cosmetic products in an organized way even if you have drawers to store your makeup items. As a makeup train case comes with dividers, trays, and compartments, the cosmetic items can be stored in a well-organized way as compared to drawers, where you have stockpiled the cosmetic products together.