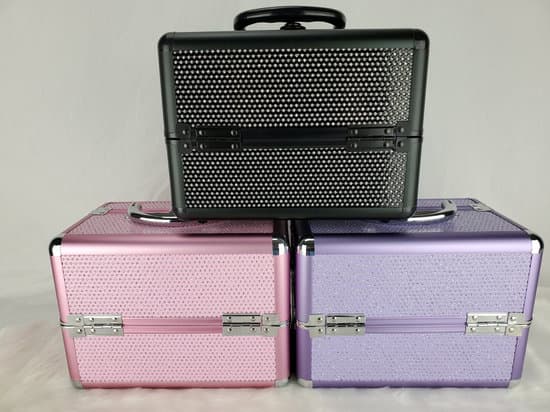 Best Crystal Makeup Cases in Town!
Just Case offers the best Ver Beauty Crystal Makeup Cases in town! They are multi-functional, constructed with high-quality material, and heat resistant to protect your products, not to mention their beautiful design with spark. You will have heads turning when you pass by with our sparkly cases. Bring out your personality and show off your taste in style with these cases. Stash your favorite products, feel secure, and have fun with them.

1) Small Makeup Case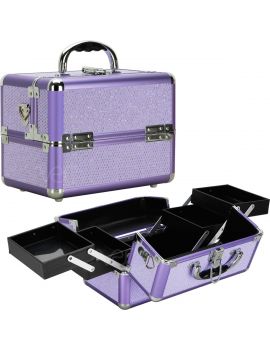 This small case is a perfect combination of style and storage. It may be small, but it has great storage room for all your favorite cosmetic products. It comes with 4 extendable trays and a large center compartment. It is perfect for those who are just starting their makeup collection, traveling, or for your jewelry.
2) Medium Makeup Case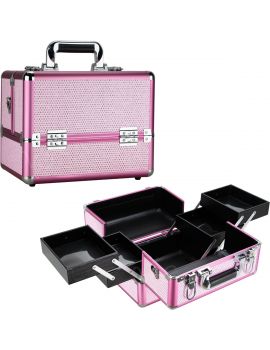 If you are searching for a slightly bigger case, this case comprises four extendable trays and a large center compartment. This case is perfect for traveling, it has plenty of room to store your favorite products in the case. You can carry this case in two different ways, hold the case with its heavy-duty handle for comfort and grip, or with its durable shoulder strap.
3) Medium Train Makeup Case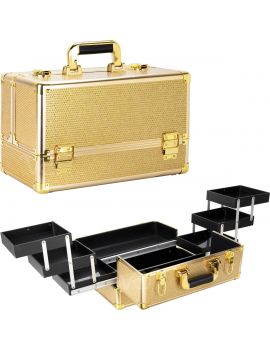 With this gold case, everything you touch, turns into gold! This case is super fun, very spacious, durable, girlie and not to mention sparkly. This case can be really fun, it is large enough to hold your favorite beauty products, yet small enough to carry around. You have easy access to the center compartment with its easy slide track for greater expansion. In addition, this case comes with two brush holder cups so you can store your makeup brushes or combs.
Look stylish and professional with this black crystal rolling case. Feel like a diva while you take a stroll with this bad boy. You will receive a lot of compliments with this case, not only for its look but also for its optimal design. This large rolling makeup train case is built with a high load capacity, which is perfect for hair tools, makeup, and nail tools. This organizer is ideal for cosmetologists who travel to work or those who are not a professional and are huge fanatics about makeup and need a case to store everything. You can use this case in 2 different ways, you can use the top and bottom portions separately or together.
5) Nail Rolling Case
Nail technicians, we have your back! We have designed the ultimate nail rolling case. In this case, you will be organized without even trying. This top case holds up to 54 bottles, a drawer for extra storage; and with the bottom portion, you will have 6 extendable trays for extra storage and a tall large center compartment. Not only can you use this case for nail supplies, but also for makeup.