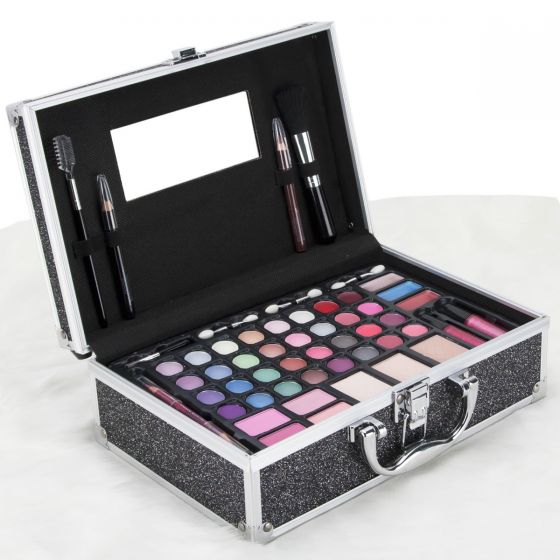 Ver Beauty Makeup Kit Collection
Ver Beauty has up to 5 makeup kits that you will fall in love with the moment you see them. Each have it's own makeup case design, with its amazing patterns. From velvet to glitter, these cases are designed for your personality. You can reuse the cases to store in your favorite cosmetic products. See and read the few makeup cases that Ver Beauty has to offer.
Black Glitter Makeup Gift Set: VMK1104GTBK
Thisblack glitter makeup gift set is a one of a kind. It's glittery surface makes this case simple yet elegant. This 54 piece set kit is perfect for on the go or for makeup beginners.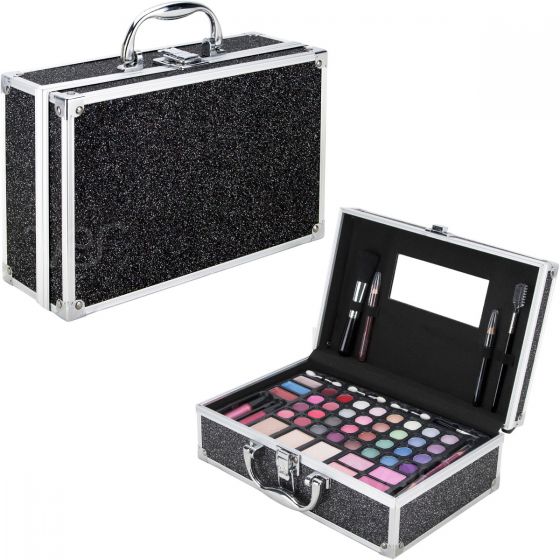 High quality aluminum finish and construction with reinforced steel corners for extra durability
Mirror under lid
Beautiful black glitter with silver aluminum trimming
24 Eyeshadows
8 Eyeshadow Cream
4 Blushes
1 Bronzer
2 Eyeliner Pencil
1 Lipliner Pencil
2 Face Powder
3 Lipgloss in swatches
2 Lipgloss
1 Eyebrow Brush
1 Lip Brush
1 Face Brush
3 Sponges
Overall case dimension (LxWxH): 10" x 6.5" x 3.75"
Pink Velvet Makeup Gift Set: VMK1504PRPK
Ver Beauty has designed Makeup Box Gift Set This gorgeous case is constructed with soft velvet material to give the case a little more elegance. Not to mention the amount of makeup products it has, it is just perfect. This 72 piece makeup kit, is THE one. Great for traveling, great for beginners, or if you just want to add more to your makeup collection. From brows to countouring to eys and lips, this case has everything.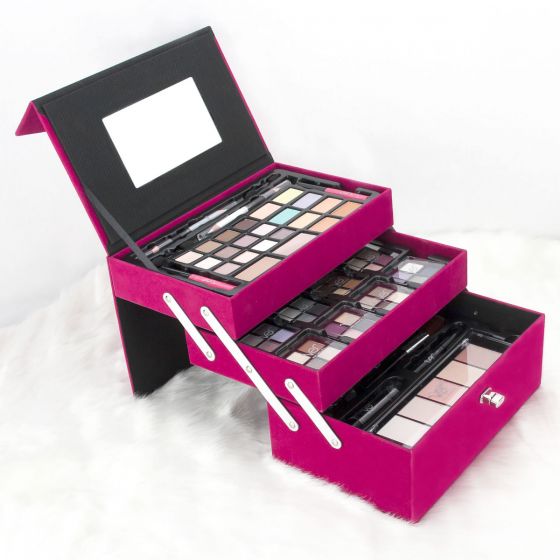 Beautiful pink velvet finish box
Two pull out drawer and mirror on lid
43 Eyeshadows
4 Eyebrow Tints
4 Concealer & Countour
4 Color Corrector
2 Lipgloss
1 Face Brush
1 Eye Brush
4 Sponges
5 Highlighters
Overall case dimesion (LxWxH): 9" x 5.75" x 6.5"