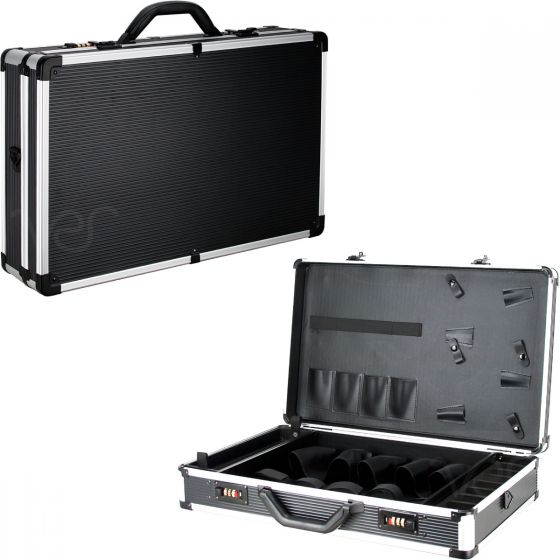 Black Stripe Professional Barber Travel Case
The ultime barber case is here. This case is constructed with high-quality material, durable, stylish, holds all your barber tools together and gives you that professional appearance. This case is used to have your workstation organized and help you create a station during house calls.
Ver Beauty has a great barber case collection, and this one is one of the best sellers in the market! It holds 5 clippers in place, protects your shears in each pocket slot, has a place to organize your guards and combs. It's silver aluminum trimming is so stylish, it gives a pop of masculinity to it.