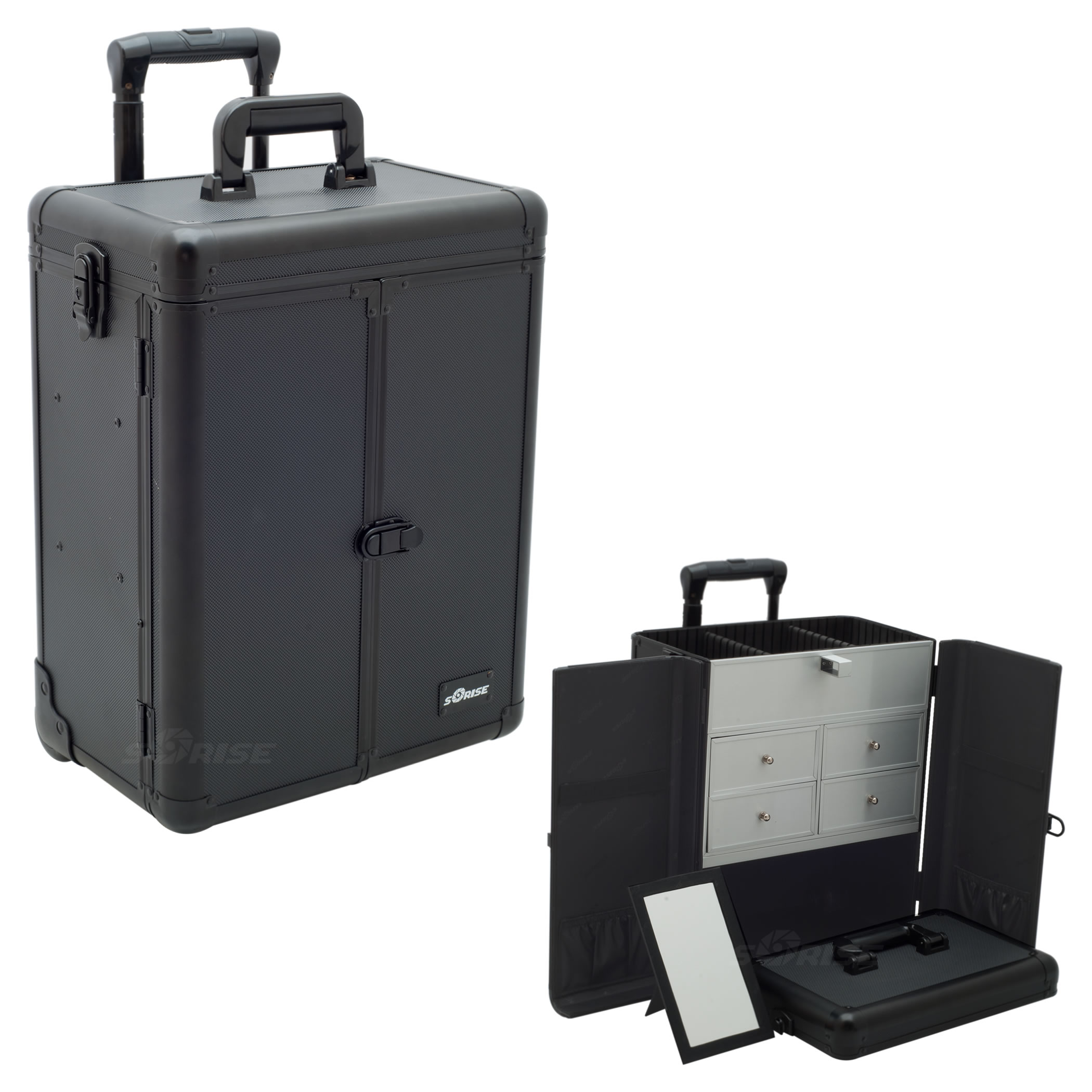 Sunrise Black Dot Rolling Case
This makeup case is one of a kind. It is constructed with high-quality material, a beautiful dot pattern, 4 aluminum drawers, and a bottom opening, a top tray with removable dividers, and a mirror. Perfectly designed for makeup artists on the go. Comes in a cute french door style design, and 2 wheels for easy rolling. Not only is the case well constructed, but with black color gives it a professional, fashionable hint. It also protects your cosmetics from the heat.
What can you store in this case?
You can store your favorite makeup products and categorize them in the 4 aluminum drawers. Store in some makeup pallets on top of the tray or in the bottom portion. Not only can you store your makeup, but hair products and tools as well. Store in your hair straightener, curling iron, sprays, combs, and other big tools., hair accessories, combs, bobby pins, and much more.
As you see, this case is universal gender-wise and usage wise. This case is durable, heat resistant, fashionable, and easy to use. So why not chose Sunrise Rolling Case? It is perfect, just like you!