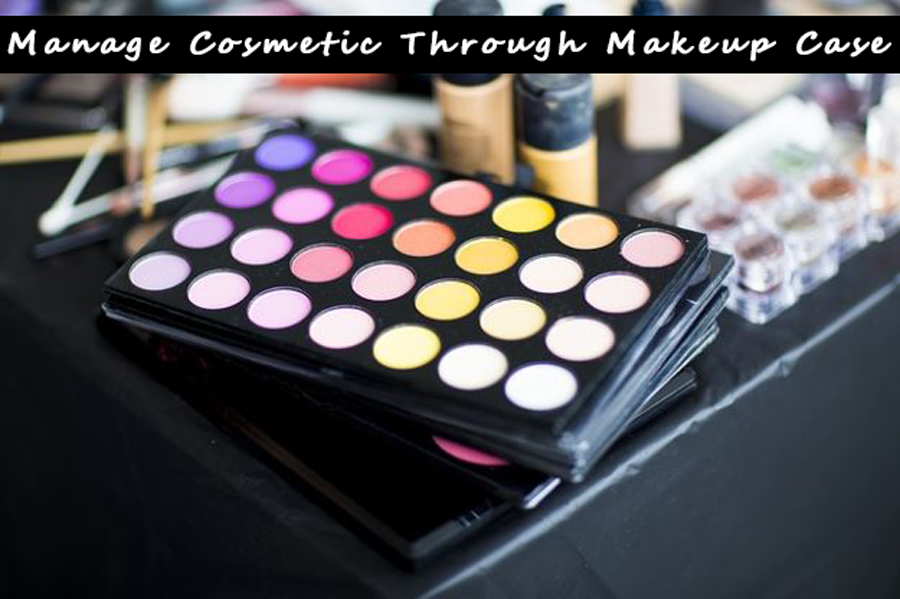 Having a bunch of different cosmetic makeup cases is undoubtedly a joyful inner pleasure for all the ladies, who love and care about their beauty products and makeup tools. In today's time, people are very much conscious about their looks and appearances, and they should be.
Giving special attention to your looks and style is important, and people are spending lots of bucks on beauty products to look glamorous and stylish.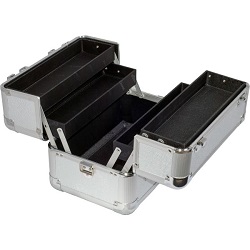 You will surely find some essential beauty products in the drawer of a dresser of every household. Along with keeping care of yourself, it is also important to take care of your makeup cases.
Cosmetology carrying case contains fragile as well as compound substances that constituent's beauty products, that may get damaged or spoiled if proper care is not taken,
In this article, we are providing some useful tips and remedies to clean and manage your makeup cases.
Maintain the Cleanliness
Who doesn't like to be surrounded by neat and clean surroundings? Ask yourself which place will you choose to spend your time, a dirty place or a clean place? Of course, a clean surrounding is preferable. Likewise, the beauty products that help us appear to look more beautiful need to be surrounded by clean space.
It is essential to clean and wash your kit at scheduled intervals. It doesn't just keep it clean, but it also helps in increasing the lifespan of the cosmetic stuff.
It prevents dust from getting mixed with the beauty products like eye shadows, compact powder, and other cosmetic items.
Maintaining the proper cleanliness of the cosmetology carrying case also maintains the quality and glow of the makeup.
Keeping The Cosmetic Cases Well Organized
Necessarily you need to keep the cosmetic items case well organized to have easy accessibility to the product or tool you require.
Also, it works as a time-saver for you, as you don't need to waste your time finding the cosmetic tool you require. During assignments or performances, hairstylists and makeup artists work under a heavy workload, so you need to keep the makeup tools sorted for quick work and access.
Imagine, you are getting ready for a party or date or a family get-together, and you get late for being busy finding your cosmetics while getting ready and you miss the important moments with your loved ones. To not let yourself be late or keep in troublesome situations while getting ready you need to keep your cosmetology cases well organized.
Cosmetic makeup case users often keep the brush along with other beauty tools. It is a small mistake you make but it may make you spend your extra bucks.
Keeping brushes along with other cosmetic tools makes the brush hair go ratty. And it will surely affect your makeup application. A brush's hair needs to be smooth and consistent rather than ratty, for a proper application of makeup.
Also, some color shades or any powder may get spilled over the brush, and while you use it you don't get the outcome of the makeup application you desired due to this unknown and undesirable mixing up of cosmetic substances.
Tossing Up
Don't stockpile expired as well as outdated products in your cosmetic case, it doesn't just make your makeup case look like a mess, but it also occupies the space that belongs to better products.
As a human we tend to save and deposit the stuff we are having, we don't like throwing away even if we are not using it. This can cost your look and style, as being stuck to the old products will make you resistant to using new cosmetic products that can give better results.
It also helps you cut off the clutter and make your drawer and cosmetic makeup case descent by having the latest and trendy beauty products.
How To Clean A Cosmetic Makeup Case?
Though, the basic cleaning process almost remains where you need some water, a brush, or a cotton wipe to clean it.
But for some makeup cases, you might need to follow another way of cleaning it. If your makeup case has removable compartments and trays you can easily wash it normally with detergent water or use antiseptic drops with it.
But if your cosmetology carrying case is not having removable compartments having narrow accessibility then it is advisable to use a cotton cloth wipe or brush to clean it with detergent water or antibacterial water to make it clean.
For transparent waterproof tote bags with soft plastic material, you may need to resort to some extra effort. As this material may get pale due to pollution or dirt, to make it shine better like a brand-new bag, you need to wash it with a mixture of detergent and vinegar. It can be more effective if you wash it with warm water.