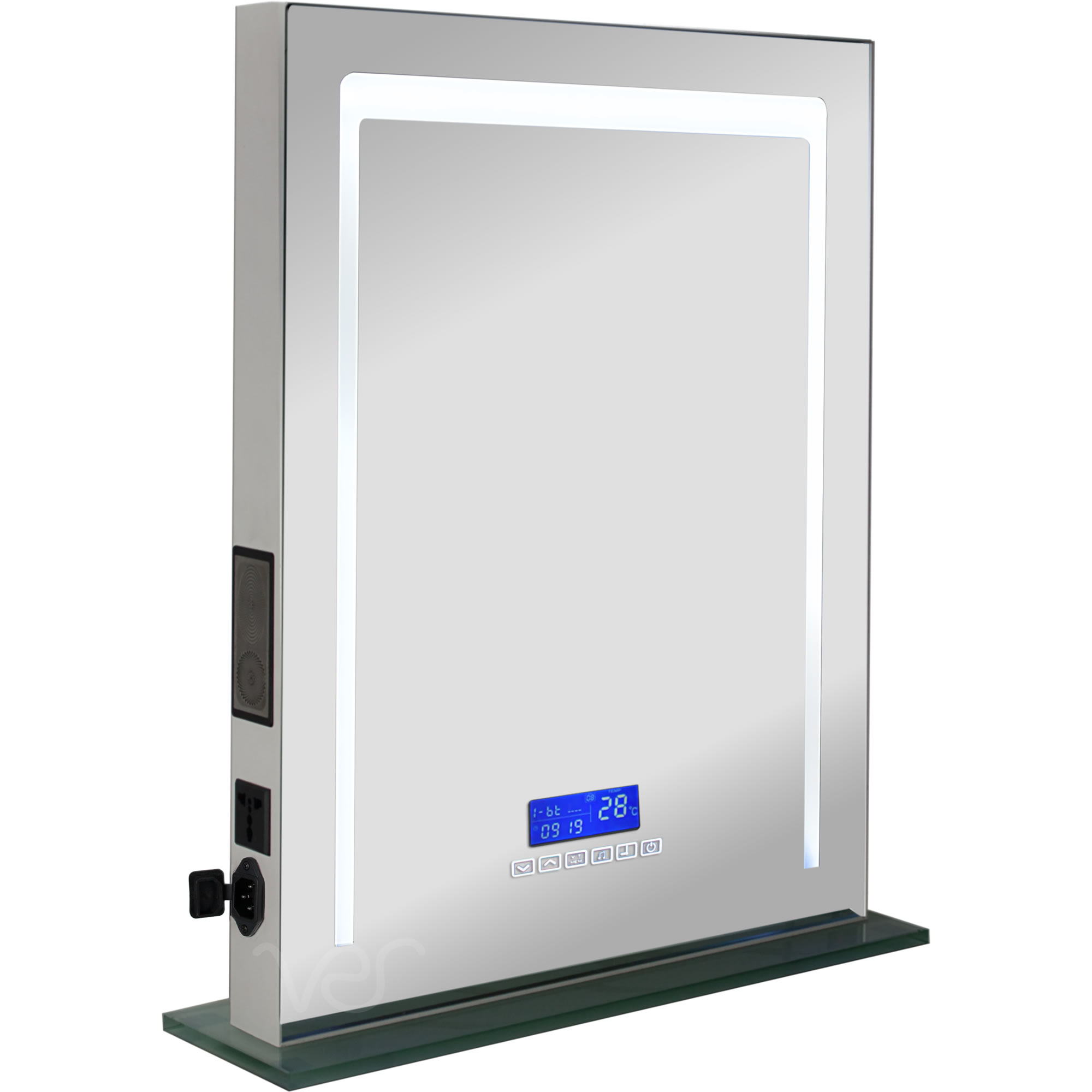 Look what we have here! Amazing Frameless MP3 Player Vanity Mirror. This Mirror will make your studio/room look 100x better! Connect to the world of music with its MP3 player feature. Have fun with this one-of-a-kind mirror.
Frame LED Light provides perfect brightness for makeup application
Side mounted power outlets for charges and beauty accessories
White metal body and glass base for tabletop setups
Digital display showing: Date, Temperature, and Time
Crafted of durable, high quality, easy to clean
Multimedia: Bluetooth, USB and Speaker Set
Mirror Dimension: 19.25" x 25.25"
Overall Dimension: 21.25" x 6.25" x 26.25"